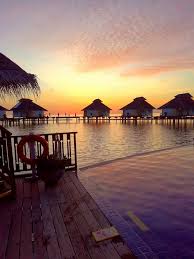 Are you looking for a relaxing destination to go on holiday? Here are some great places that gives you a chance to escape the busy city life.
The Maldives
Known to be a great place to go on a honeymoon, but the Maldives is also a great place to enjoy your leisure holiday with family and friends. A South Asian country situated in the Indian Ocean, it offers fascinating islands, blue seas, white sandy beaches, healthy and beautiful reefs, and many different types of water activities. Whether you want to go there to enjoy the spectacular destination or go on a cruise, it is all fun and relaxing.
Thailand
The land of smiles is the most famous tourist destination in Southeast Asia, and for a reason. You will enjoy its picturesque scenery and friendly environment. You will love the beautiful beach resorts and frenetic nightlife. Puhuket and Koh Samui are just two of the beach resorts you will want to visit.
Also, you can enjoy the different adventures you can do in the country at relatively good prices. You should visit Chiang Mai, Thailand's old capital in the Northen Hills, to see the city's most popular attractions the Doi Suthep temple.
Vietnam
The country is rich not just in natural beauty but it is also rich of colonial heritage. Experience the frenzied chaos of the cities while enjoying its delectable cuisine. You and your best friend will have fun as the both of you chronicle the adventures of your vacation in the beautiful country.