After the Covid-19 pandemic, your passion to travel will be back, especially travelling with your special someone. Choosing the perfect romantic travel destinations is the first thing to do to plan the ideal vacation for you and the one you love.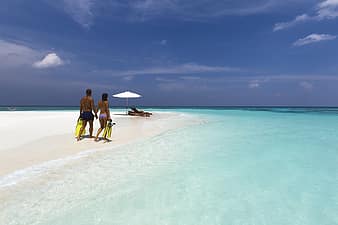 Tahiti. This tropical paradise is truly an oasis for lovers. Located in the heart of the South Pacific, the island boasts authentic huts with all the benefits of five-star hotels. The beautiful jungle makes a perfect backdrop for island love, and a beach walk in Tahiti is nothing short of thrilling.
Gatlinburg, Tennessee. Tennessee is a good place to travel for couples in the Deep South. Gatlinburg offers the best romantic gateway. Many come here to recommence their wedding vows, go on a honeymoon, or simply getaway on a laid-back weekend for two.
Enjoy a romantic getaway in the Great Smoky Mountains. The log cabins will surely appeal to travelling lovers as the view of the mist around the majestic peaks set the lovely mood. Walks on the Riverwalk and dinners at unique country restaurants and inns are just some of the things to do there.
Paris, France. Of course, Paris is on top of the romantic travel destinations list. The City of Love is often dubbed as the capital city of romance, with spectacular sights such as the Eiffel Tower, wonderous architecture, and world-famous museums. There's a lot of romantic things to do in Paris with your lover. Many lovers dream of coming here to spend some time together, often avoiding all tours but just walking together endlessly.